Last Updated: May 9, 2019
Wizard Of Odds Weekly Update May 09, 2019
Last week I returned from a week in Baltimore. For those who don't know, I lived in Charm City from 1992 to 2001. My visit last week was my first time back since leaving. I must say that downtown Baltimore looks nicer and more modern than when I left it. Construction cranes are all over the place and going just by crowd sizes, the economy looks strong. In this newsletter, I'll give a rundown of some major tourist attractions in downtown Baltimore.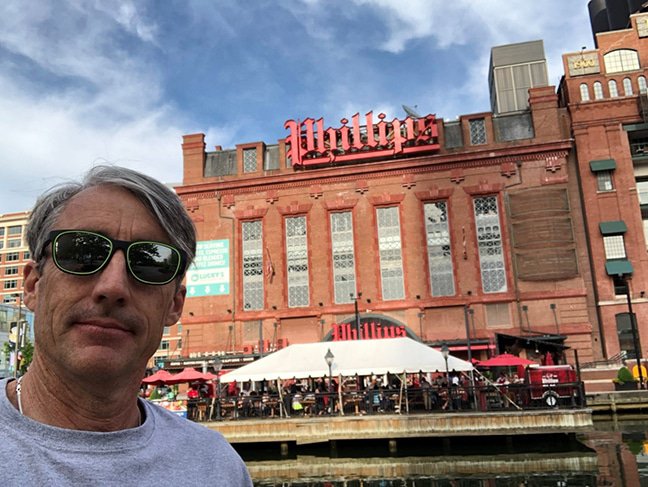 Phillips is the an old-time Baltimore and Ocean City seafood restaurant. I'm not saying it's the best, but it certainly seems to be the best known. What Ivars is to Seattle, Phillips is to Baltimore. Since I left, they moved to this big old building in the Inner Harbor that I believe was vacant when I lived there. I ate there twice this last trip and left happy both times.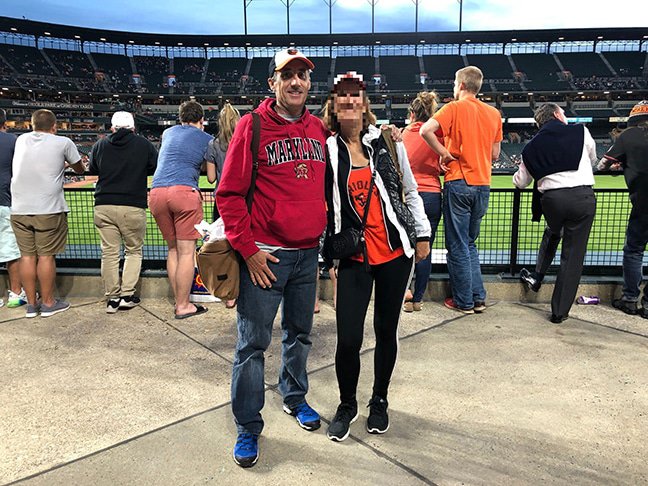 Camden Yards is conveniently located near the Inner Harbor. You can see in this picture the stands are very sparsely filled. It is easy to speculate that the reason is the Orioles are currently in last place in their division with 13 wins and 23 losses. However, that makes the tickets cheap (as I recall about $20 for the cheapest seats) and the crowd in more of a relaxed mood, as if they don't really care who wins and are just there for the fun and beer. I might add that nobody was checking tickets so it is easy to walk down to very good seats. In case you're wondering, those people standing behind me are behind the home run fence, hoping to catch a ball. This was the game played against the White Sox on April 24.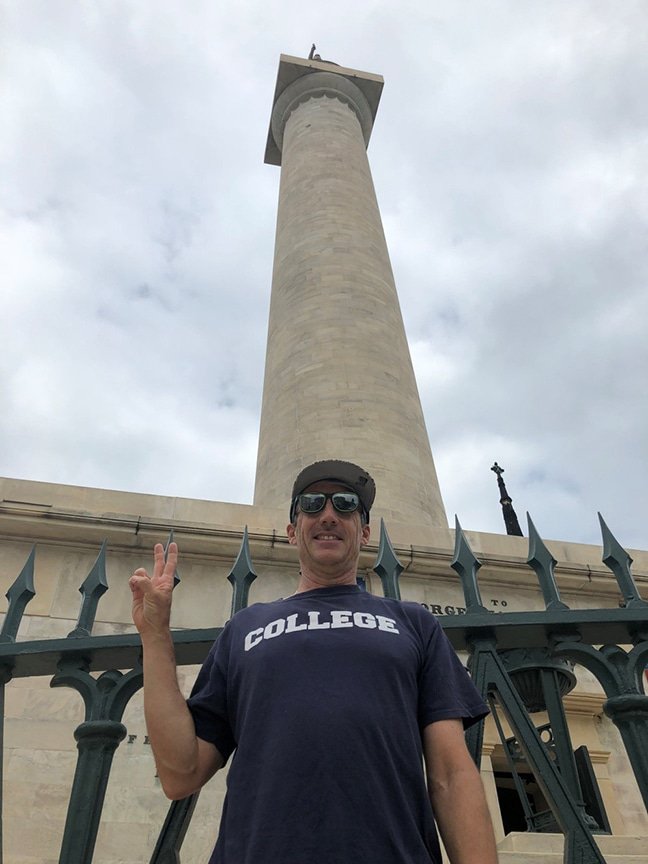 This is the original Washington Monument, as opposed to that other one in Washington DC. A winding marble staircase leads to four windows at the top. It is located in the swanky Mount Vernon neighborhood, which has lots of good museums, bars and restaurants. I recommend the Topside at 612 Cathedral Street. It is on the top floor of a hotel with excellent views of the monument not to mention great food and drinks.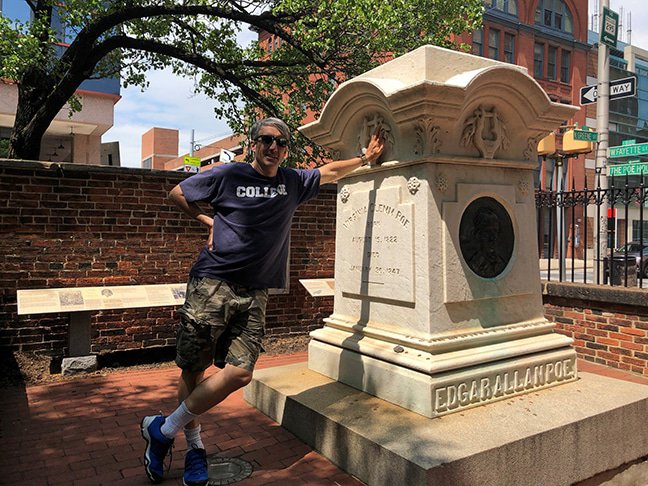 This is the resting place of Baltimore's favorite son, Edgar Allan Poe. It's located near Lexington Market, which is a bustling place of outdoor vendors. I would have included a picture of that too, but this picture was taken on a Sunday, when the market is closed. Several blocks away, through a sketchy neighborhood, is the Edgar Allan Poe house and museum, which is very small and could have been anybody's house of that time period. I don't especially recommend the house unless you're a huge Poe fan and want to cross it off your list.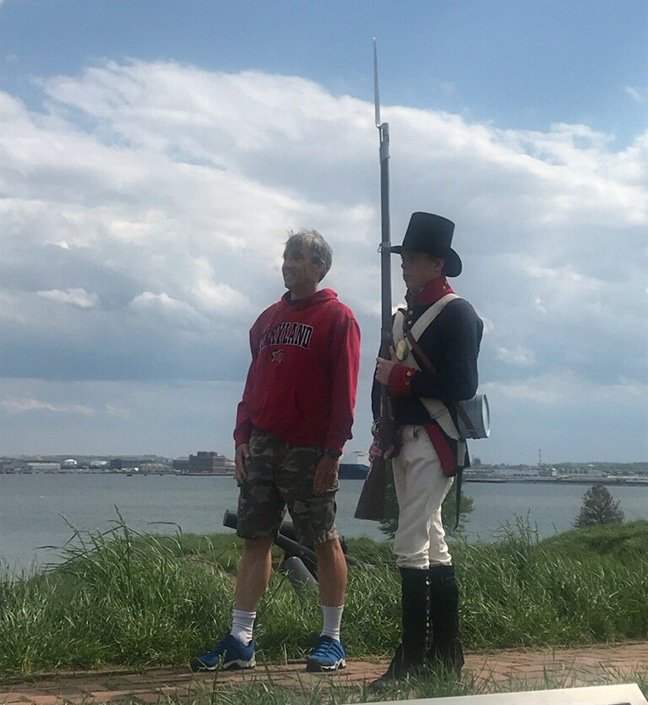 This picture was taken at Fort McHenry, although it doesn't capture it well. If your history is rusty, this is where the Star Spangled Banner was written, during the war of 1812, when the British were attempting to sack Baltimore as they previously did Washington DC. However, we successfully held them off and they quietly left empty handed - Ha! If you have at least a few days I would make this a high priority. Allow at least a few hours for it. If you have an annual National Park pass, don't forget to bring it for free entry, as I stupidly forgot to. The gentlemen you see here I tortured with trivia on military history and he returned fire with trivia on military firearms of the 19th century. Touche!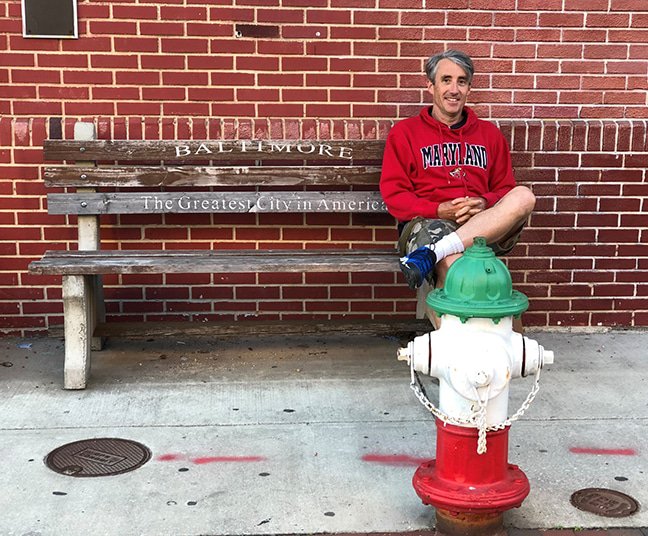 This picture was taken in Little Italy. There isn't much to do here besides eat Italian food, which you should do. We ate at Amicci's, which I felt was outstanding and quite reasonably priced. By the way, you see these benches that proudly proclaim that Baltimore is the "Greatest City in America" all over the place.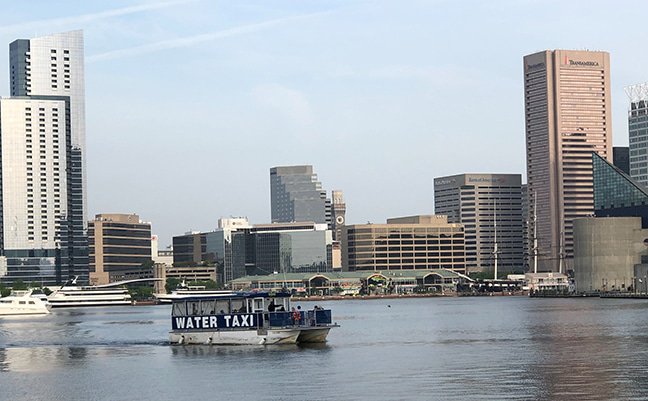 This is a the famous Inner Harbor. Going to Baltimore and not visiting the Inner Harbor is like going to Las Vegas and not visiting the Strip. While it's quite touristy, it is our hallmark attraction with lots of tourist attractions. These water taxis are a convenient and fun way to get between Fells Point and different stops in the Inner Harbor. When I lived there they had just one that made a big loop, but now there are different colors that do different loops, so consult a map to make sure how to get to wherever you want to go. Speaking of boats, I recommend taking a harbor cruise for a relaxing two hour tour.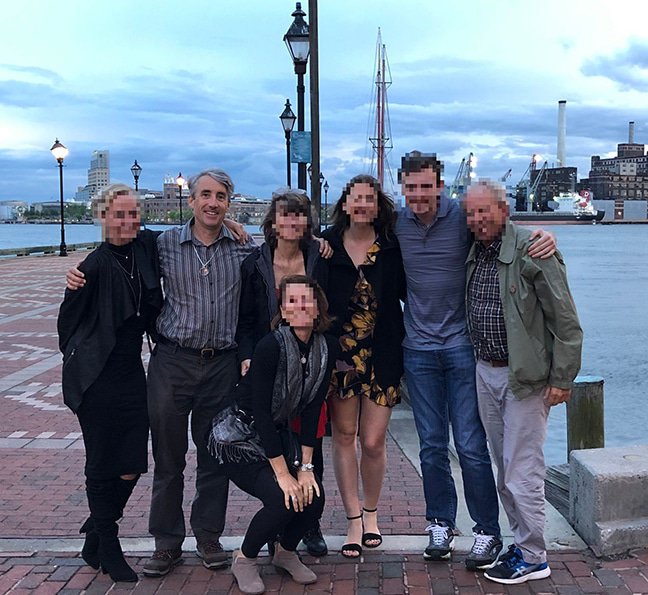 Finally, a trip to Baltimore is not complete a visit to the previously bustling port of Fells Point. Today it is home to lots of bars and is a magnet for the young crowd. Even if that's not your scene, it retains a historic look and feel that the Inner Harbor does not. My favorite bar is The Horse you Came in On. Sorry this picture doesn't capture Fells Point well, but it was taken on one of the many piers there.
In closing, let me apologize to all the attractions I didn't mention. There are lots of them. I hope this newsletter gives you a little taste of Charm City and will motivate you to visit.