Wizard Of Odds Weekly Update February 21, 2019
I just returned from a quick five-day trip to New York, half of which was spent in Manhattan. I've been there a few times before, but there is so much to do that New York City never gets old. It would probably be boring to write about everything I did, so the topic of this newsletter will be some New York City travel tips based on this recent trip.
My first night I was sleeping soundly after a long journey when at 2AM somebody attempted to enter my room at the Belvedere hotel. He easily opened the electronic lock but couldn't get past the latch, which I fortunately remembered to flip, which I often forget to. He was really pounding on it for a solid minute. I was genuinely afraid about what was going on. Then he stopped for about a minute. Then he tried again and was pounding on it again for a second round. A few minutes after he stopped somebody called and said he was from the front desk and asked me my name, which I gave.
The following morning I asked about what the heck happened. There had been a shift change, but what they could determine it seemed that the room they thought they checked me into and the one they gave me keys to were for different rooms. Later, they sold the room I was actually in to somebody else who was obviously the persistent chap trying to get in. The front desk staff was apologetic about and deducted one night from my resort fee, which they surprised me with on check in. I could go into a rant about resort fees at this point, but I'll save that for another newsletter. My point being to always remember to set the latch in hotel rooms, anywhere, and this is an illustrated example why.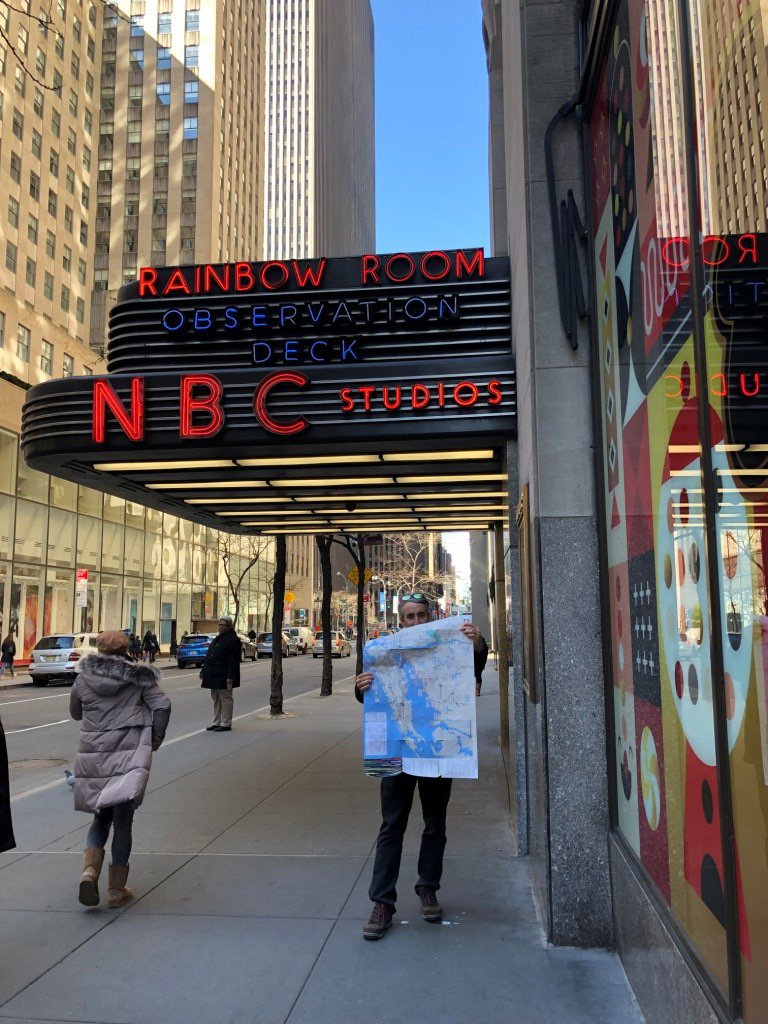 Next, it is no big secret, but New Yorkers can be quite aggressive, especially those out on the streets trying to sell something. Do not accept CD's from anyone who passes themselves off as a starving musician giving away their music to get noticed. Once you have it in your hands they will go into a pitch, which will end in them asking for $10 or $20. My advice -- don't even make eye contact and keep walking. The street characters like Mickey Mouse will sometimes stand right in your way and practically insist on a picture. Just keep moving. Look at how fast and determined the locals walk and try to do the same. Finally, don't get into it with people selling so-called VIP access to tourist sites. I don't know much about the service they sell, but am skeptical of those offering the same services in Vegas, and you'll probably get a sarcastic response if you say "no," as happened to me when one trapped me outside the Empire State Building. I can say that the long lines for the observation level of the Empire State Building he warned me about didn't exist.
I highly recommend the subway as a way of getting around. It's definitely part of the New York experience and I advocate alternatives to driving whenever I can anywhere. However, unlike the Washington DC subway, at the smaller stations there are separate entrances, depending on which direction you want to go. Once you swipe your card at the turnstile, the cost is the same, regardless of where you go. If you entered the side going the opposite way than you want to go, you'll either have to go to a big station where you can switch to the other side without leaving or just admit that you're an idiot and leave, cross the street, and pay again at the other side. Yes, this happened to me.
That is enough for now. I hope these few suggestions will be helpful your next trip to New York. If nothing else exciting bubbles up, perhaps I'll list some suggestion of things you should do in NYC next week.