Wizard Of Odds Weekly Update March 15, 2019
Happy pi day to all my readers! If you're getting this on March 15, then happy belated pi day. Pi day is when the whole world comes together to appreciate the beauty, elegance, and mystery in not just pi, but all of mathematics. I hope your enthusiasm for high holy day in math as much as I do!
In this newsletter, I would like to bring to your attention a hidden gem near Las Vegas - the "unofficial pet cemetery of Boulder City". I have heard rumors of it for a while. My last trip to Laughlin I meant to visit on my way back, but couldn't find it. However, last Saturday after one of my many times doing my Wizard's Hoover Dam tour, I attempted to find it a second time, and succeeded!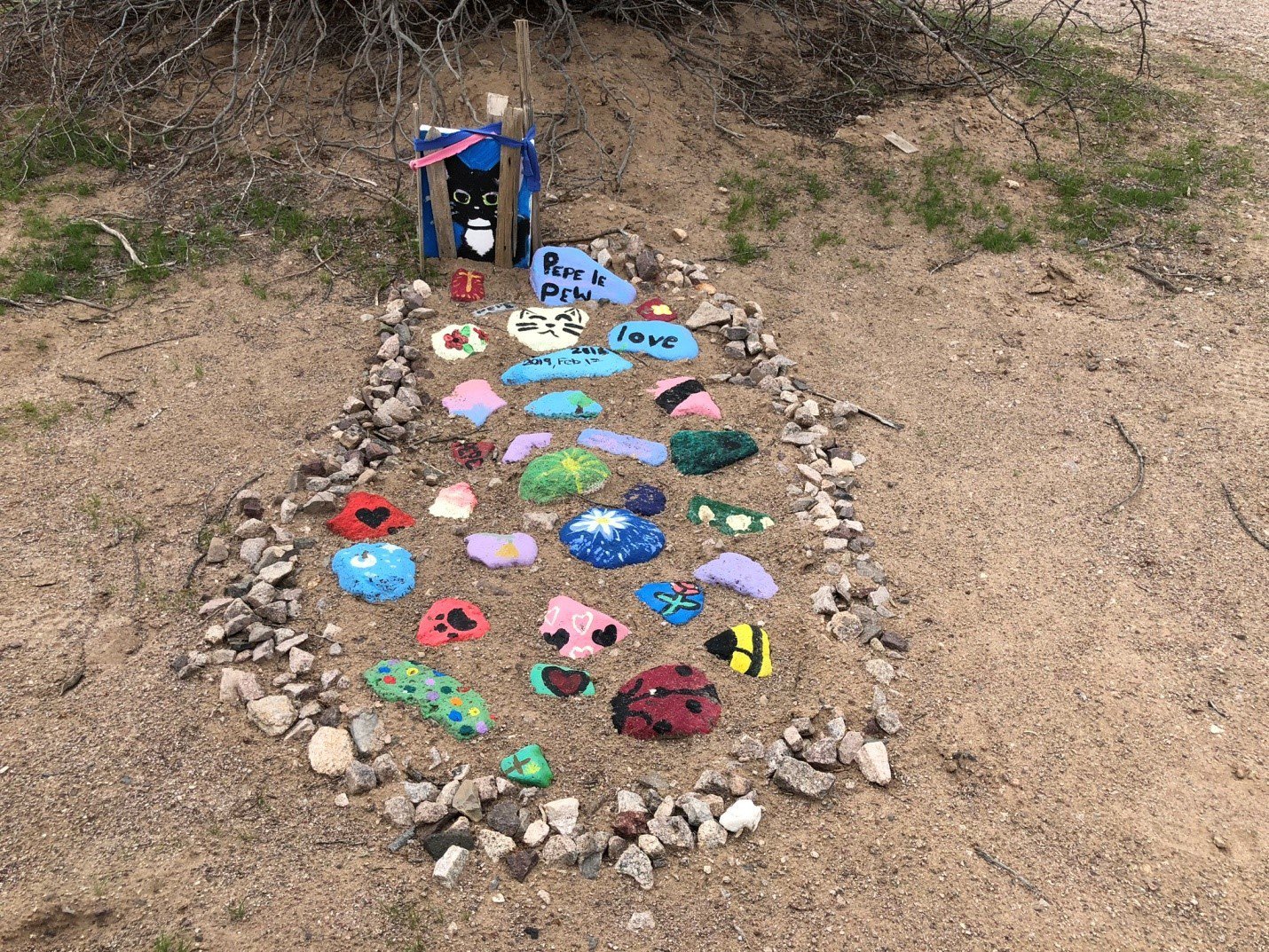 What you can expect to find is an informal and unofficial pet cemetery. Most of the grave markers are handmade. They date everywhere from the 1950's to 2010's. The older ones are closer to the highway and are very weather beaten. The entire place looks like something out of a horror movie. Yet, you can feel the love people had for their pets. It has much more character than your typical human cemetery consisting of nothing but headstones and grass.
The cemetery is completely unmarked off of highway 93. It is located 2.7 miles south of where it meets the brand new Interstate 11. Heading south, just before the highway divides, with an island in the middle, safely cross over to the side of the highway on the northbound side. The head about another 0.1 miles south and you'll see the cemetery on your left. Look carefully as the only sign is one that says burying animals remains is prohibited (obviously a much-ignored rule).
This is the kind of place that you have to see to appreciate. That said, I made a simple video walking around and posted it here.
This probably isn't worth a special trip for, but if you're going to Laughlin, Boulder City, or Hoover Dam anyway, it makes for a memorable side trip. I'd say one of the best free things to do in the Vegas area.
Here are a couple good web sites about it for more information: