Last Updated: March 7, 2019
Wizard Of Odds Weekly Update March 07, 2019
Last week an article came out about some advantage players who beat Internet casinos in New Jersey for about $900,000. Their secret was that the slot game Ocean Magic was set to an initial configuration of wild bubbles that gave the players a large advantage. To make matters better for the players, the game started in the same state for every bet amount and every different casino. Here is a full article about it: One week, one million dollars: Advantage players fighting for their winnings at NJ Online Casinos.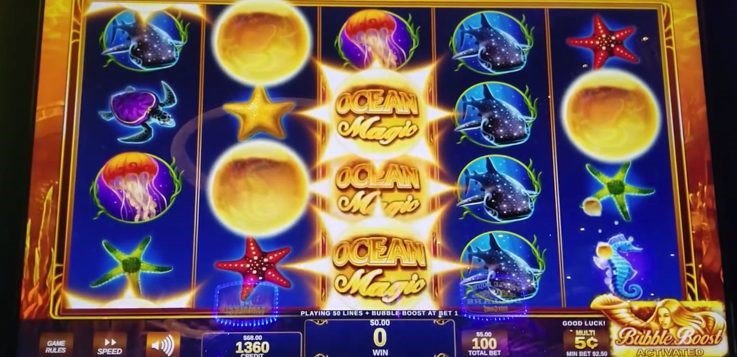 This got me thinking lots of things, but one of them is what is the value of a bubble in any given position on the screen. It's a complicated game and I don't know how it was programmed, except what I can observe playing it. However, I've already taken a stab at it. You can see my preliminary results in the Ocean Magic thread at Wizard of Vegas. It's an important question because this is a popular game in the U.S. and players are already out vulturing games left in a good state.
I hope you'll join the discussion about it in my forum.