Last Updated: February 28, 2019
Wizard Of Odds Weekly Update February 28, 2019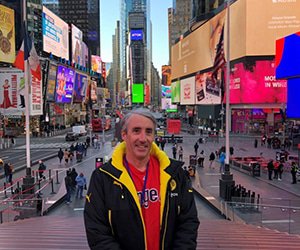 In last week's newsletter I gave you some preventative advice on avoiding problems in New York City. For this week, I will share some suggestions of things to do. This isn't just based on my recent trip, but on about five times I've been there, through the years.
Times Square - I'm sure every tourist sees it, as it is very centrally located, so one doesn't even need to suggest going there. However, the ironic thing is there really isn't much to do there. It's the perfect place for a New York picture, but you may as well move on after that. Towards the end of my trip I saw signage that there is some kind of show with all the graphic screens at midnight, which I unfortunately didn't know about until my last day. Maybe that worth seeing, I don't know.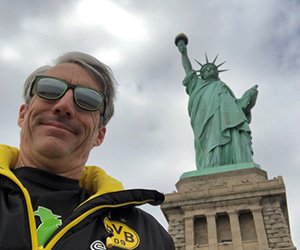 Statue of Liberty/Ellis Island - If you're going to do this, allow at least four hours. There is a long line at security and then other lines to get on the ferries. There really isn't anything to do at the Statue of Liberty except take pictures. As I mentioned last week, there are tickets to walk up to the crown, but they have to be reserved months in advance. Ellis Island is much more educational. I thought they let in anybody who wasn't seriously sick, but that isn't the case. Based on the audio tour, they were fairly picky about who got in, insisting on good health, job skills, some money, and preferably some family already here. I think most native New Yorkers would say they hadn't been to either place since a school field trip, if at all.
Broadway Play - I know it sounds very touristy, but I would recommend taking in a play. Much like I would go to a show while in Las Vegas. There are so many to choose from, perhaps more than anywhere on earth. I've seen, in order, a Chorus Line, Rent, Book of Mormon, and Hamilton while in New York. The only one I regret is Rent. I never did see what was so great about that one. The Book of Mormon is still playing, which is the best musical I've ever seen (and I've seen plenty of others elsewhere). If you want to see a premium show, try to just showing up to the theater the morning you want to go. You'll pay the theater price, as opposed to about five times as much if you go through an agent. I got a pair of tickets to Hamilton and the Book and Mormon when that was still the #1 show that way. If you're not demanding of the hottest shows, there is a discount seller under the stairs at Times Square for shows that same day.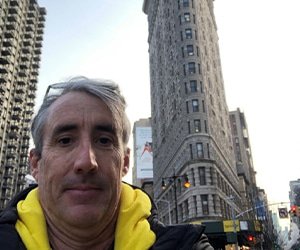 Tall Buildings - I admit I used to like doing this in my younger days. I've been to the top of the Empire State Building, the original World Trade Center (twice), Sears tower, Hancock tower, and Jin Mao Tower (tallest building in China at the time). However, the thrill of that wears off. Keep in mind the tickets to these things is around $30. To me, it is a check it off your list kind of thing, but not actually that much fun when you're doing it.
Parks - New York City has great parks. However, I especially like the small ones. I have nothing against Central Park. There can be little debate it is the best urban park in the country. However, it is so dang big that it takes half a day to see the whole thing. Maybe just walking across it, from east to west, is enough to get a flavor of it and check it off your list. My favorite park is Washington Square park. I was fortunate to catch Colin Huggins perform on the piano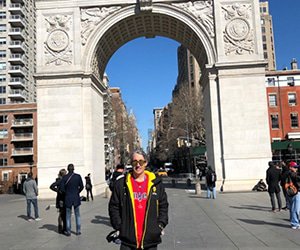 After writing this far, I'm kind of embarrassed how little I have to say. I guess I'm content to just walk around and do free things. I know I'm just scratching the surface of a big topic, but I hope these tips have been a little helpful.